21 08 13 - 14:18 Used tags: gpl, ufoai
The team wants some Linux assistance. They're working on having their game an official Debian release and a member of the Debian Games Team wants users to test some install packages for Debian/Ubuntu/Mint. Head over to this thread on the UFO:AI forums for more details.
They also have some map shots of reworked village maps. Click "read more" to see them.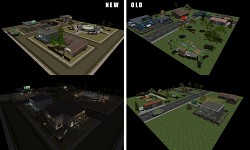 twenty comments