26 09 15 - 11:07 Used tags: doom3bfg, hidef
Version 2.4 of High Def Doom 3 BFG will features higher resolution terrain. Terrain isn't used much in Doom 3 except for some outside visuals, but with a "high-def" mod you'd expect to see more detail everywhere, right?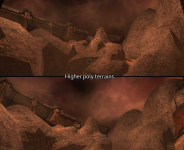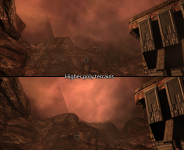 You can currently download version 2.3 patch over at moddb.com.
No comments