31 10 16 - 17:08 Used tags: brutaldoom, doom64 Tweet
Brutal Doom 64 includes Brutal Doom 64 1.0 with Zandronum 3.0 Alpha. It can run with GZDoom if you're interested. You can also download an icon pack to choose your Start menu icon for! :) For multiplayer you need Doomseeker.
Also, Sergeant Mark IV says a new patch will be out soon to improve the way faux lens flares are rendered.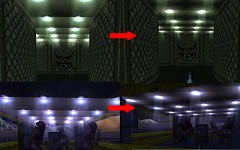 What is Brutal Doom 64? Well, it's Doom 64 (the Nintendo 64 version of Doom) converted to PC with Brutal Doom's action and gore. Give it a download now!
No comments